One thing we are extremely passionate about is producing great meat. Beef is no exception. This process starts in the field—our cattle are 100% pastured raised and are rotationally grazed to ensure optimum health and condition. 
We work with local, small scale processors to ensure the highest possible quality at butchering. All this means a more flavorful, tender, and nutritious beef. It also means our farm and animals are healing the environment, and creating a more resilient food system that you can be a part of starting in 2021. 
25lb Box (1/16 Beef Share)
50lb Box (1/8 beef share)
200lb Box  (1/2 Beef Share)
400lb Box – Whole Beef Share
Our cows are raised using farming techniques that mimic nature.
From nutrition to handling techniques to processing, we create conditions that allow the cattle to thrive in a low stress environment.
More nutrients (including antioxidants, vitamins & good fats) — which means increased health benefits for you and the cattle. That's a win-win.
Our cows are moved every few days to ensure that they're always dining on fresh pasture. It's better for, well, everyone: The cows, the environment, and, ultimately, you.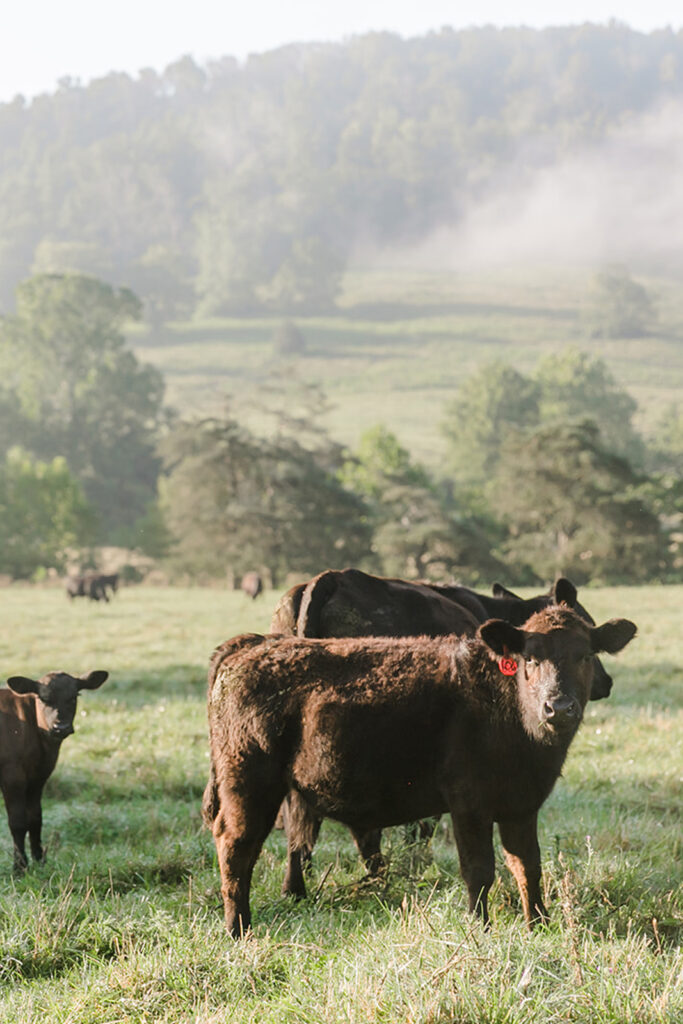 Big Spring Cattle Company is a sustainable farm located in Lexington, Virginia boasting mountain views and a 10-acre lake formed by one of Virginia's largest natural springs, our namesake, Big Spring. Located on our family farm in Lexington, Virginia, we raise the highest quality beef, poultry, and pork around. With our backgrounds in agriculture and logistics, we understand how to bring quality products directly to your home.
We raise rotationally grazed beef cows, pasture raised chicken and turkeys, and forest raised pigs. Our mission is to develop a greater connection between food and the people who eat it through education on sustainable farming, hospitality, and good eating.