Berkshires, Duroc-Berk Crosses
Our pigs are Berkshires and Duroc-Berkshire Crosses raised in the Old Forest of Big Spring and Highland Farms. While much of their diet comes from foraging, they are also fed non-GMO feed from a local feed mill that contains no added hormones, no antibiotics, and no medications.
Old Forest pigs are raised in a low stress environments, and rotated through new paddocks each week. The amount of space available at Big Spring and Highland Farms means that pigs will never return to the same spot in a given year. They are raised in a way that is conscious of the pig's well-being, the environment, and the people who will ultimately enjoy the meat!
50lb Box (1/2 Pork Share)
100lb Box (Whole Hog Share)
Want to know how our pigs are raised? Come and see for yourself. No misleading grocery store labels here.
Pigs are intelligent animals. They're provided great environment and nutritious diet.
That's where you'll find our pigs: In the idyllic Old Forest  or pastures of Highland Farm enjoying the fresh air.
Raised on a diet of what they find in the forests and on pasture, and supplemented with non-GMO feed.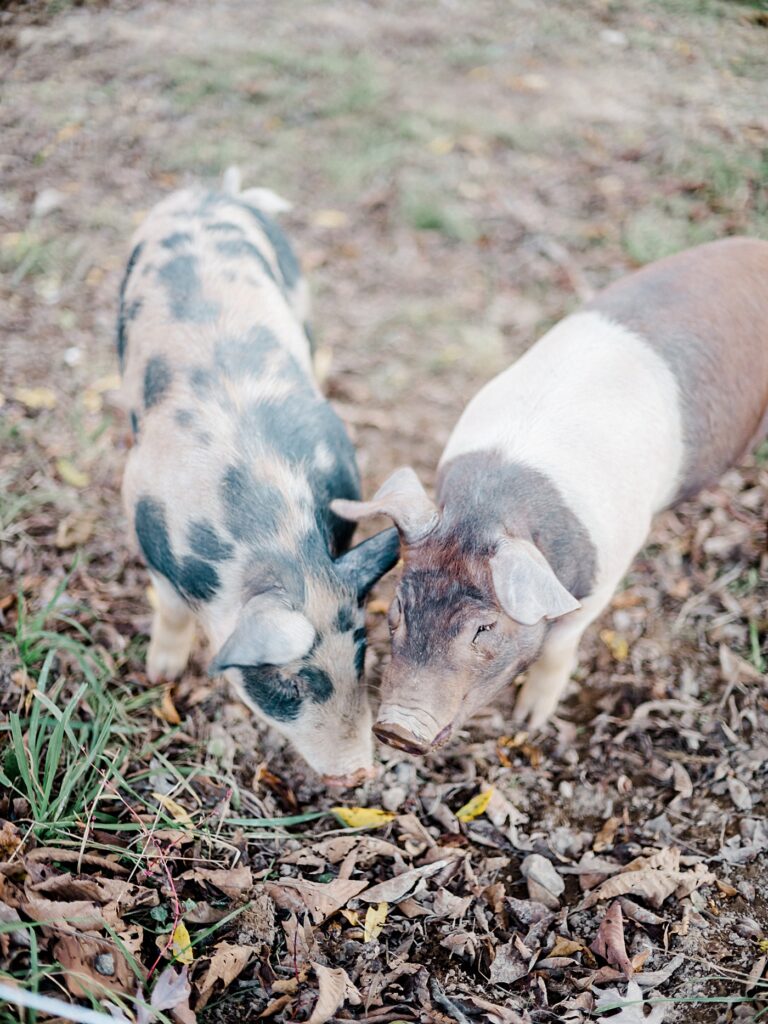 Big Spring Cattle Company is a sustainable farm located in Lexington, Virginia boasting mountain views and a 10-acre lake formed by one of Virginia's largest natural springs, our namesake, Big Spring.
We raise rotationally grazed beef cows, pasture raised chicken and turkeys, and forest raised pigs. Our mission is to develop a greater connection between food and the people who eat it through education on sustainable farming, hospitality, and good eating.