Just in time for their biggest day of the year.
These aren't your average grocery store turkeys. Raised on pasture, fed our GMO free feed, and processed right here on our farm to ensure the highest quality from start to finish.
Turkeys are sold whole, frozen, with neck, heart and livers only during the Thanksgiving season! Limited quantity, pre-order yours today!
Our turkeys are raised to standards that go beyond the requirements of organic certification.
Is there a more American way to celebrate Thanksgiving than with a pasture raised Turkey?
Moved across our pastures, for a diverse plant based diet, yielding a delicious meat! 
We handle our turkeys from brooder to freezer to guarantee ethical and humane treatment.
Chicken, Beef, Turkey & MOre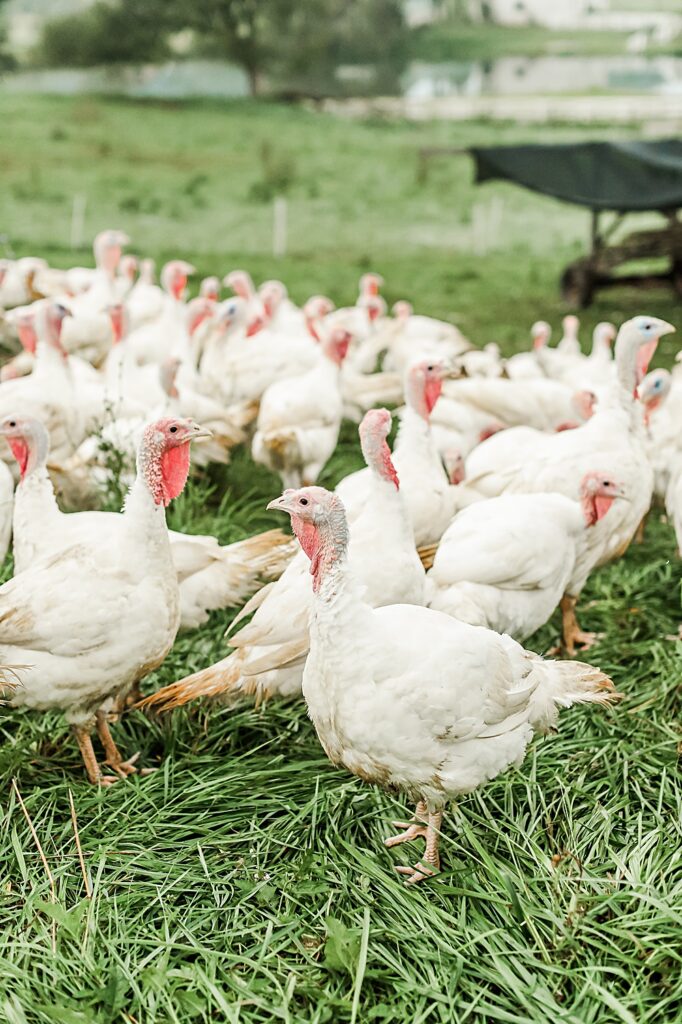 Big Spring Cattle Company is a sustainable farm located in Lexington, Virginia boasting mountain views and a 10-acre lake formed by one of Virginia's largest natural springs, our namesake, Big Spring. Located on our family farm in Lexington, Virginia, we raise the highest quality beef, poultry, and pork around. With our backgrounds in agriculture and logistics, we understand how to bring quality products directly to your home.
We raise rotationally grazed beef cows, pasture raised chicken and turkeys, and forest raised pigs. Our mission is to develop a greater connection between food and the people who eat it through education on sustainable farming, hospitality, and good eating.